By default, Adobe Acrobat Reader will scale a landscape-oriented, legal-sized document to letter-sized paper.  Fortunately, this scaling can be easily removed.
To remove this scaling, check the 'Choose Paper Source by PDF page size' option in Acrobat Reader's Print dialog.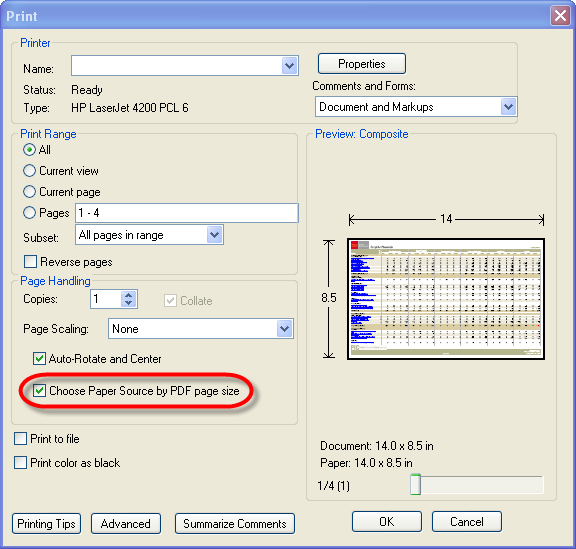 To make this setting permanent, add a new DWORD value in the HKCU\Software\Adobe\Adobe Acrobate\8.0\AVGeneral key. Set its Name to 'bprintSetPageSize', its Data to '1', and its Base to 'Hexidecimal'.
Registry Entry
This entry will create a new DWORD entry in the 'AVGeneral' key:
[HKEY_CURRENT_USER\Software\Adobe\Adobe Acrobat\8.0\AVGeneral]
"bprintSetPageSize"=dword:00000001